Need to integrate your shopping cart with Stuller?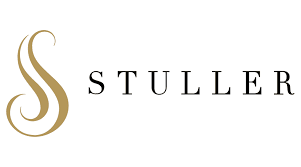 ---
Stuller Integration Details
Integration Method: API
Setup fee: Free
About Stuller
Stuller started in 1970 when one young jewelry entrepreneur embarked on a single mission: to provide exceptional experiences that were easy, fast, and reliable — every time. Each day, their team of engineers, bench jewelers, technologists, and other experts work to make their customers the hero, advance the jewelry industry, and be ready when things go awry. With five operations — three in North America; one in Barcelona, Spain; and one in Bangkok, Thailand — Stuller provides more than 200,000 products, next-day delivery, and all the services a jewelry professional needs for success. While they may have evolved in the past five decades, they have maintained superb customer service by keeping sight of their main focus: jewelers.
Headquarters: Lafayette, LA
Spark Shipping automates the 3 parts of the orders lifecycle
Spark Shipping can automatically:
Synchronize Products

Create Stuller products in your shopping cart
Show Stuller products not currently in your shopping cart
Learn more about Full Product Data Upload

Update Inventory

Get inventory quantity updates from Stuller
Update the quantities in your shopping cart

Send Orders

Get new orders from your shopping cart
Send order fulfillment requests to Stuller

Update Tracking

Get tracking updates from Stuller
Send shipment data to your shopping cart
Your shopping cart will notify the buyer that their item has shipped
---
---
Spark Shipping integrates with
any

vendor.
Do you not see your vendor listed below?
No problem! If your vendor offers any integration options Spark Shipping can connect your shopping cart to them.
---